Please check back daily for updates to the 2019 schedule.
Hop Meadow CC – Private Club
Tuesday April 23
$75.00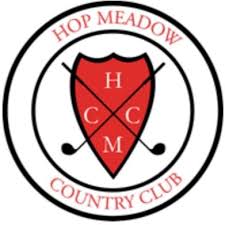 Tournament entry fee: $75 tournament entry fee. – Includes carts and range
10:00 am shotgun start.
Discover Hop Meadow Country Club
Nestled in picturesque Simsbury, Connecticut, Hop Meadow Country Club is one of central Connecticut's finest full-service private clubs. Located in the heart of the beautiful Farmington Valley, Hop Meadow combines our championship Geoffrey Cornish designed 18 holes of challenging golf with a friendly, family atmosphere. Whether your interest is golf, tennis, swimming or social, Hop Meadow will meet your needs…and most certainly exceed your expectations.
Established in 1961 by local residents, Hop Meadow Country Club is designed to be a superior facility in every way. Over the past several years, the membership committed to a comprehensive program of improvements, redesigning and upgrading of the clubhouse, key areas of the golf course, swimming pool and tennis courts.