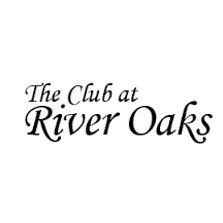 Confirmed Date: $87.00 tournament entry fee: Includes carts. The range IS NOT available.
Start time: 11:00 am shotgun start.
Our Course
---
Golf Course
The golf course at The Club at River Oaks was designed by  Robert McNeil and opened in the summer of 2003.  It rests comfortably  along the banks of the Housatonic River. The layout embraces the natural  topography and vistas inherent in the site.
The design of the course was truly site-specific, and required the holes  to be laid out within the confines of the existing riverside terrain.  River frontage offers both strategy of play and scenic views  along the water.
This is one majestic layout and one of the best playing experiences in New England.
In addition to a full 18 holes of scenic and challenging golf, The Club at River Oaks also offers a driving range and putting greens to practice and hone your game.