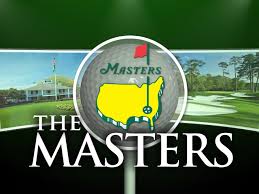 The MASTERS at The Ranch GC – Southwick, MA – 1st Major of 2024

Entry fee: $105 per day – Includes carts and range. Play one or both days – Must play both to have the chance for the championship.
Classics
by David Gould, LINKS Magazine, the BEST of GOLF
​
$115.00 per. – Includes the tournament, carts and range.
Victory for the colonies in the American Revolution brought the burden of solving long standing territorial squabbles, including a contested boundary between Massachusetts and Connecticut that originally stemmed from faulty British survey work in 1642. Settlement of this dispute produced a deviation in the states' straight-edge border, a cartological quirk known as the Southwick Jog.
Perhaps you have spotted it on your highway map during a foliage tour, or a round of college visits with the kids and wondered about its origins. Wonder no more, that dip on your road map is now known for the BEST, upscale, affordable public golf course in New England, The Ranch Golf Club. If you have played it you'll understand but if you have not had the pleasure what are you waiting for, make your way.
Next Event
Date

Apr 29 2024

Time

11:00 am shotgun start.

All Day