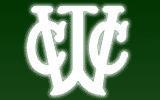 CC of Waterbury – Private Club – Waterbury, CT.
History
In the 1890's, the sport of golf was rapidly growing in popularity throughout America. The city of Waterbury was no different, with the earliest known matches being played in the spring of 1896 at the West End Golf Links along the east bank of the Naugatuck River, near present-day Colonial Plaza.
This early 9-hole course was created by Waterbury native Arthur Fenn and was well received by both men and women golfers who played regularly at the local course. By 1899, the Waterbury Golf Association had already been formed and less than a decade later would evolve into The Country Club of Waterbury.
Also in 1899, a 26 year old Scottish immigrant arrived in America and took up residence near Boston — his name was Donald J. Ross. By early 1907, the club had incorporated and the founding members commenced planning for a new course on 200 acres of pasture along the western end of Waterbury. In 1927, the club hired noted golf architect Donald Ross to develop a first-class 18-hole layout on a combination of existing and newly acquired land.
The new Ross course opened for play on Saturday, September 15, 1928, and has become a cornerstone for the tradition of this club. The Club's Centennial was celebrated in August 1999. Currently ranked number 8 in the Top 10 Golf Courses in the State of Connecticut and nationally ranked 200 in the Historic Golf Courses of America, The Country Club of Waterbury is one of the original founding members of the (CSGA) Connecticut State Golf Association and has been the host site of over 30 (CSGA) State Championships including 11 CT State Amateur Championships, 9 Russell C. Palmer Cups, 7 CT State Senior Championships and 2 CT State Women's Tournaments.
Next Event
Date

Oct 30 2023

Time

11:00 am shotgun start.

All Day