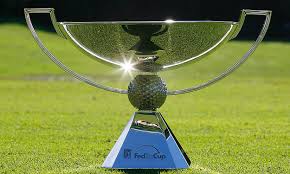 Gillette Ridge Golf Club – 2023 Championship Weekend

Gillette Ridge is a tribute to the great traditions and challenges of golf. Undoubtedly, it's one of Palmer Course Design Company's best creations. As you journey through Gillette Ridge, you'll be awed by its natural beauty and dynamic layout. It's truly a masterpiece that will test all your playing skills, and it's a golf experience that you'll want to repeat time and again.
At Gillette Ridge you'll enjoy one of your best golfing experiences ever. The course will challenge, amaze and excite you as you maneuver through a variety of terrain; tree-lined fairways, spectacular carries and several natural obstacles.
Gillette Ridge was named to honor Francis Gillette, a local 19th century reformer, politician and business leader, whose house still stands on the site.
Legendary golfer and world renowned architect Arnold Palmer has crafted Gillette Ridge to capitalize on the site's natural beauty. Streams, lakes, elevation changes, and mature trees are all part of this tremendous golf experience. Like Palmer himself, Gillette Ridge is a bold and daring design that will raise golf in Hartford to new and exciting levels.